The Disney Star Wars series, The Mandalorian, has made the Mandalorian costume highly desired.  The series is extremely popular, even with people who were not Star Wars fans previously. Everybody loves Baby Yoda and wants to protect him. Therefore, everyone wants to be the Mandalorian.
The popularity of the series makes the Mandalorian outfit the perfect Halloween costume for this year.
Because the Mandalorian in the series is male, we think of men first for this costume.  However, there is really no reason why a women couldn't dress the part if she wished, especially since the Mandalorian wears a complete face covering helmet.
Clearly, most of us don't travel with our own Baby Yoda so we recommend buying a plush Baby Yoda to complete the costume.
The Mandalorian Costume
Reviews indicate this costume is not exceptional, but it is okay, especially if you only plan to wear it once or twice.  You really don't want to wear heavy armor, even if it would be more authentic.  Not only would armor be uncomfortable to wear, but is would be hot. Plus, sitting down might be difficult. 
Using fabric leather to imitate armor on a costume is practical and reasonable. It allows you to comfortably imitate The Mandalorian costume in the television series.
Mens Cosplay Costume Star Halloween Deluxe Full Set OutfitCheck Price Helmet Replica Adult Size, Cool Men's Full Head Mask for MandoCheck Price Rubie's Men's Star Wars The Mandalorian Beskar Armor Adult Costume, As Shown, StandardCheck Price
The Child Costume is Available
For those of you who are fortunate enough to have a little one, The Child costume would be perfect for a baby's first Halloween costume. Let the Force run strong in your family!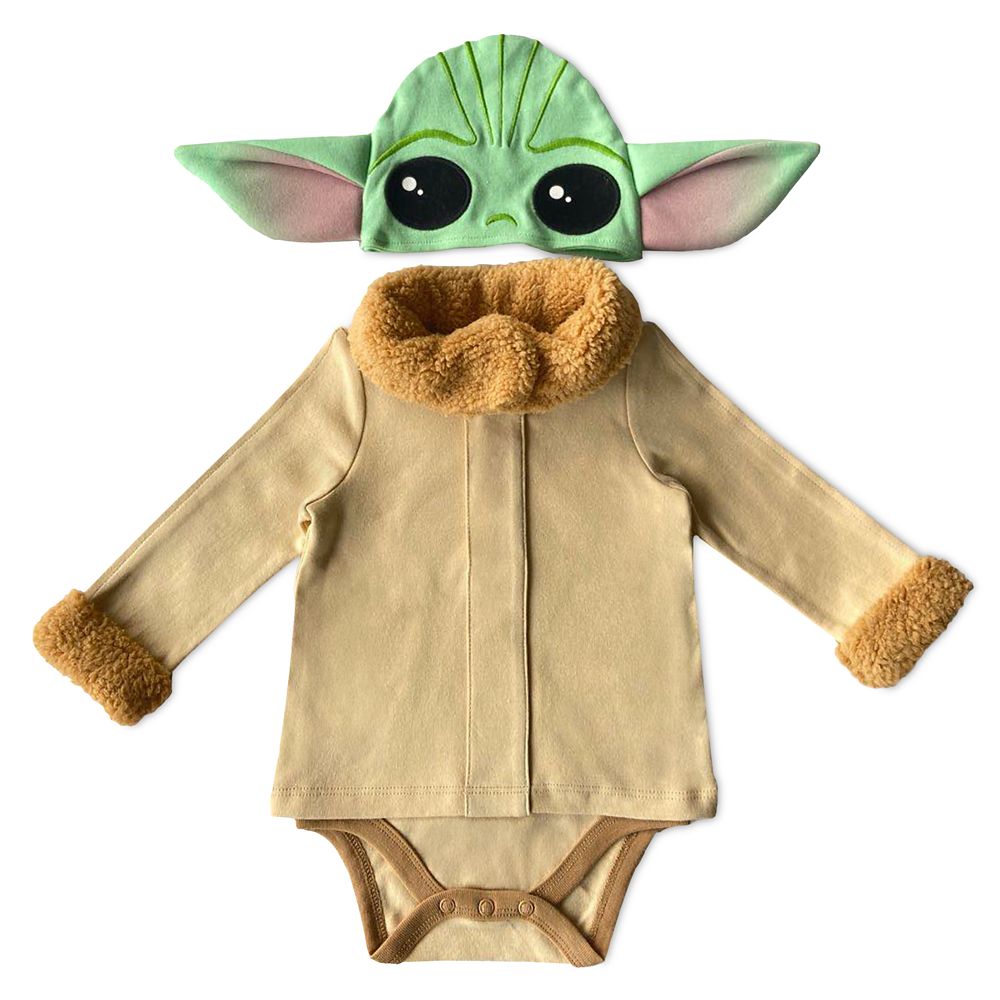 The Child Costume Bodysuit for Baby Star Wars: The Mandalorian Official shopDisney
Available in baby sizes up to 24M

Check Price
Originally posted 2020-08-31 19:45:07.