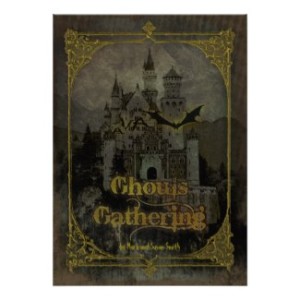 Halloween parties take some planning. I don't think anyone will disagree with that. So if you like the vintage effect for your party, I have some great invitations to share with you. Vintage makes a great creepy theme for a Halloween party. So have a little ghoulish fun this year.
The Skeletal Effect in Party Invitations
Skeletons are a natural for a Halloween party. That's why I put them up first. It doesn't necessarily need to be a Zombie or undead theme to enjoy the world of skeletons. These are some of my favorites for you.
Haunting in the House Invitations
The Vintage Theme for Party Planning
Personally, a vintage look is one that works so well for my parties. Old and creepy are just part of the Halloween fun. When I start off my party planning, I like to look at the invitation choices to get ideas. These can be decorations, color schemes, even the menu choices.
For a vintage look, you can even carry the theme to costumes. The idea of old and vintage works so well for a Halloween party costumes.
There are plenty of themes that can work great for Halloween parties. Everything from formal haunted houses to grinning pumpkins can be turned into a theme. But the vintage theme is one of my favorites. It just makes the planning easier.
Here I have included only a few of the vintage Halloween party invitations for you. However there are plenty more to chose from. So don't hesitate. Click here to see more of those great choices, then get moving on planning your own party.